Tools
Sandbox/Test Accounts
ShipBob does not at this time have a true "sandbox" for development. However, every new ShipBob account automatically enters a demo mode, with data being cleared after the demo mode is exited.
For apps using PAT authentication, you can test with fake orders/products and cancel them or make them inactive later. Alternatively, you can create a separate test ShipBob account and request a separate token for that. Then, just swap the bearer tokens for your production account when ready.
For OAuth apps, we recommend building your app and installing your app with a test merchant account you've created.
You can sign up for a free ShipBob account here
---
Example Integration Diagrams
Privileged Access Token Flow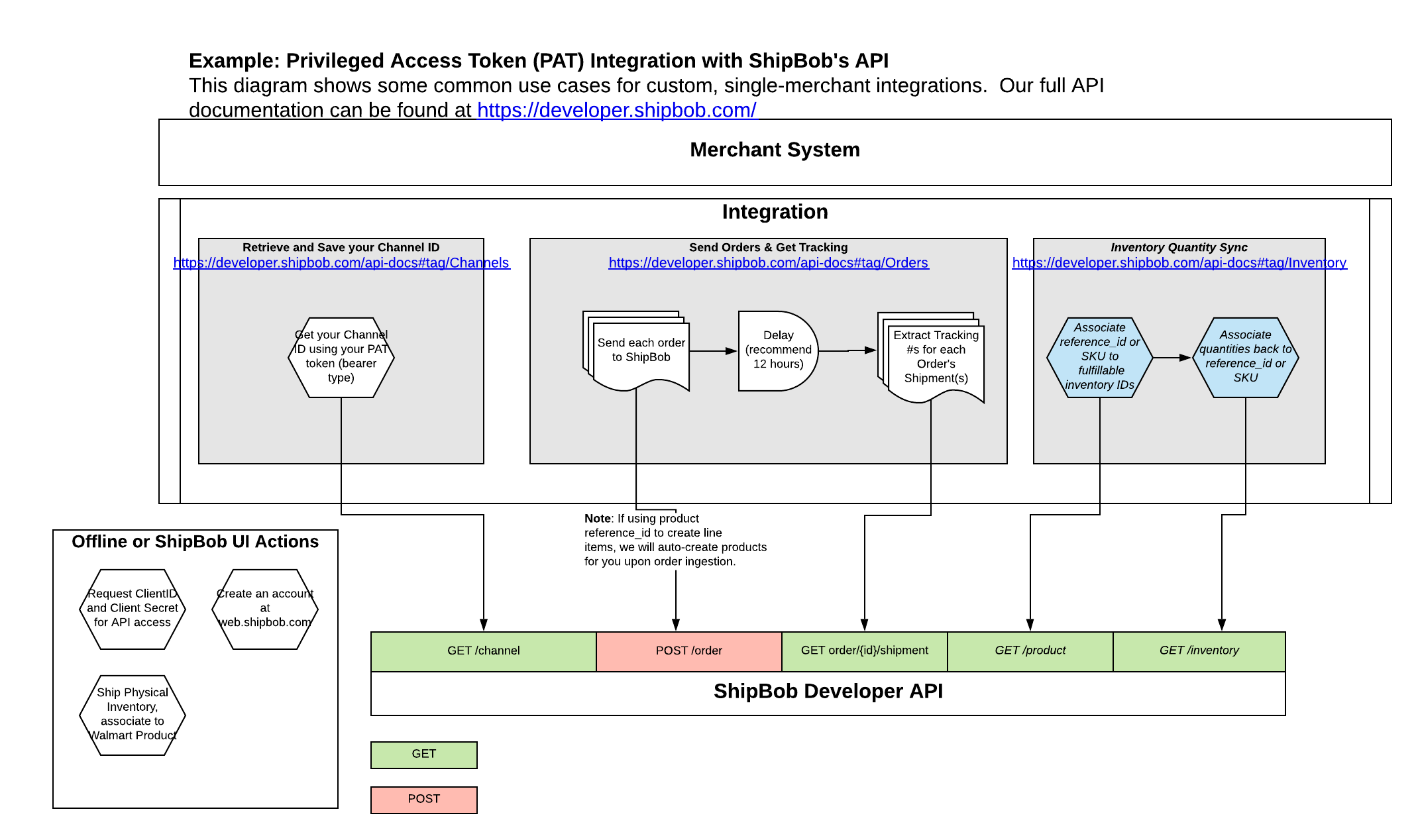 OAuth Flow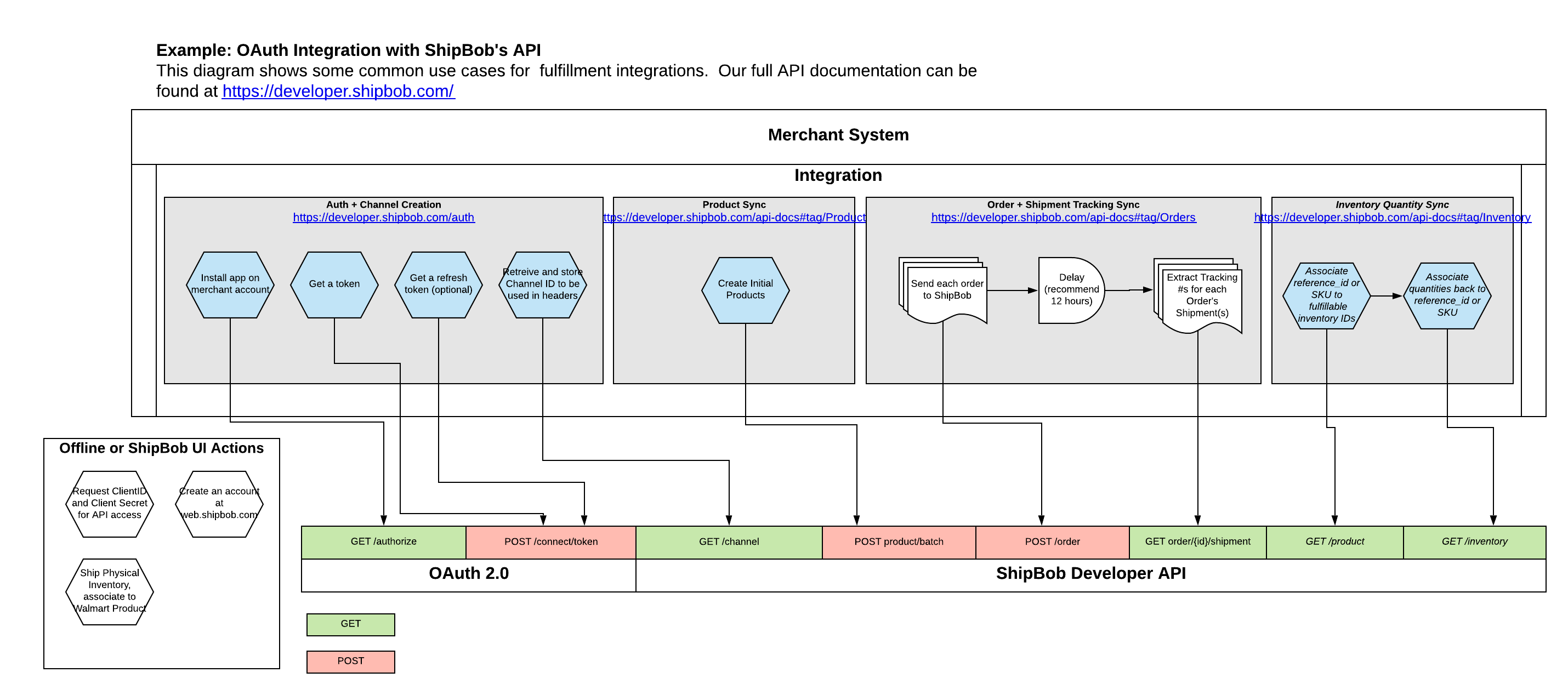 Getting Support
The fastest way to get support with your integration is to contact [email protected] with a detailed description of your issue or question (request samples encouraged if relevant!)
We will answer all tickets within 48 hours during normal business days.
Certified Third Party Libraries for OAuth flow
You can find open source OAuth libraries for hybrid flow here